Save on drinking water
Biopratic is the first garden that offers eco-friendly, enjoyable gardening through innovative modern technology, using rainwater for its 100% autonomous watering system.
This dynamic raised garden is fitted with a drip watering system powered by a solar pump. It collects and repeatedly reuses rainwater, making the garden fully self-sufficient in water.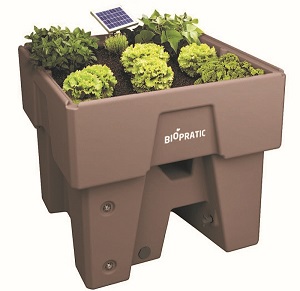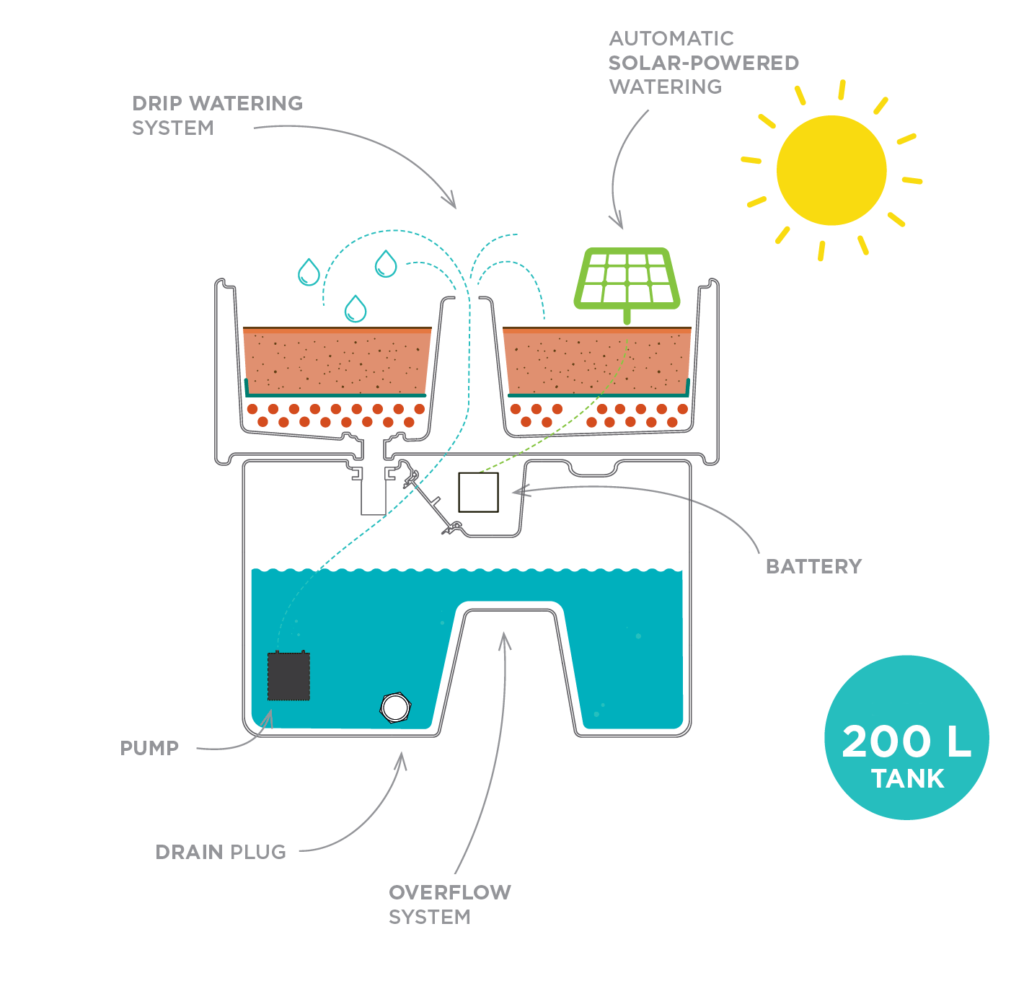 How does it work ?
Create a space for nature and well-being and rediscover the pleasure of gardening without any limits!
– Extremely simple to install
– Recovers and recycles rainwater
– Solar-powered
– Seated or standing gardening
– 1m² of growing space
– Long-lasting, durable and fully recyclable material
– Made in France – Origin'Ain
Contact us
To find out more about our products, or if you have a specific question, contact us via this form